What is The Healthy Home Assessment?

The Healthy Home Assessment is a cost-effective way to check for critical health and safety risks that are common in Teton County homes. It takes an integrated approach that encompasses the structure of a home, its major mechanical systems, all of its rooms and areas, and its occupants.

I will carefully inspect your home to identify any health, maintenance and safety issues that need to be addressed. All of my findings are contained in an easy-to-read report, which lists the deficiencies and hazards found, the recommended repairs, and associated notes and photographs, all conveniently organized by your home's room and area types. The recommendations can then be taken to a qualified contractor or other specialist experienced in these types of repairs.

This service is unique to each family and home. I am the sole owner and operator and will be there to provide personalized service every step of the way. The process begins with a face-to-face interview to hear your story and address your questions and concerns. Together, we will complete a healthy home checklist that provides me with specific information about your home and family's health.


My mission in offering this service is to make home life less toxic,  giving you the comfort of knowing your home is a maintained, safe and healthy one.

The holistic approach I use to evaluate your home follows the Seven Principles of Healthy Homes, as identified by The National Center For Healthy Housing.

Dry: Damp houses provide a nurturing environment for allergens and molds, which are associated with asthma and upper respiratory illness. I will inspect for signs of moisture intrusion.

Contaminant-Free: Chemical exposures from cleaning and personal care products, pesticides and volatile organic compounds are triggers for allergies and asthma.  Radon is a naturally occurring radioactive gas that can cause lung cancer. You can't see or smell radon. Testing is the only way to know your level of exposure. Biological concerns include dust mites, mold, and bacteria. I will inspect for chemical and biological exposure risk. 

Ventilated:  Poor ventilation can lead to rot, mold, poor air quality or excessive energy consumption.  I will inspect the
 plumbing, exhaust and appliance vents to determine that they vent to the exterior of the home and do NOT terminate in attic or crawl space.
Safe: 
Falls are the most frequent cause of injuries at home, followed by injuries from objects in the home, burns, and poisonings. I will perform a safety inspection that will include smoke detectors, carbon monoxide detectors, and fire extinguishers. Electrical inspection of your switches and outlets, including ground fault circuit interrupters (GFCI). I will check the temperature of your water at the faucet and the setting of water heater. Verify the Automatic Garage door operates properly, and stops properly for obstacles.  
Clean:   
Clean homes help reduce exposure to contaminants and pest infestations. 
Control the source of dust and contaminants. I will inspect your cleaning products for toxins and provide dust control best practice tips.
Pest-Free: Recent studies show a causal relationship between exposure to mice and asthma episodes in children. Allergens from rodents, dust mites, and fungi have received the most study.(Institute of Medicine 2006).

Well Maintained:  
Poorly maintained homes are at risk for moisture and pest problems. Take care of minor repairs and problems before they become large. Inspect, clean and repair your home routinely.    
In short, a Healthy Home supports and protects the health and safety of its occupants!
When Do You Need The Healthy Home Assessment?
We recommend that homeowners get a Healthy Home Assessment every three to five years. Additionally, there are specific life cycle events when having a Healthy Home Checkup would provide peace of mind.
Birth of a child or the presence of young children
Member of the household treating for an existing health issue or illness (asthma, allergies)
Member of the household having physical limitations or a handicap
Member of the household having mobility issues or a disabled person moving into the home
Elderly resident wishing to age in place or elderly family member coming to live with adult children
Following completion of extensive home remodeling and renovation projects
Recovery after an event causing major structural damage (fire, flooding, windstorm)
Listing a home for sale or rent
Purchase or rental of a home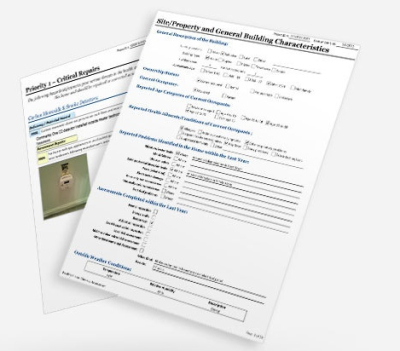 All of my findings are contained in an easy-to-read report, which lists the deficiencies and hazards found, the recommended repairs, and associated notes and photographs, which are conveniently organized by your home's room and area types.    
Radon Testing - Exposure to Radon gas is the second leading cause of lung cancer in the US. 41.6% of homes tested in Teton County have significantly elevated Radon levels. Testing is recommended every 2 years by Teton County Public Health
Allergen Testing - I

f you or a family member suffers from allergies, an allergen screening will determine what types of allergens in your home might be causing you or your family to get sick.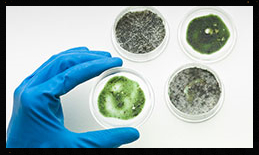 Mold Inspections and Testing; air and surface samples - 

There are three types of mold spores:
Allergenic: Mold spores that cause an allergic reaction in those that breathe in it, such as wheezing, runny nose, itchy eyes, rashes, and fatigue

Pathogenic: Mold spores that cause a

supression

of the immune system leading to chronic pain, respiratory problems, and sinus infections.

Toxic: Mold spores that are very hazardous and may lead to more serious health concerns. 
Diagnostic Testing Offered at an Additional Fee